£

25.00
Regeneration Manchester: 30 Years of Storytelling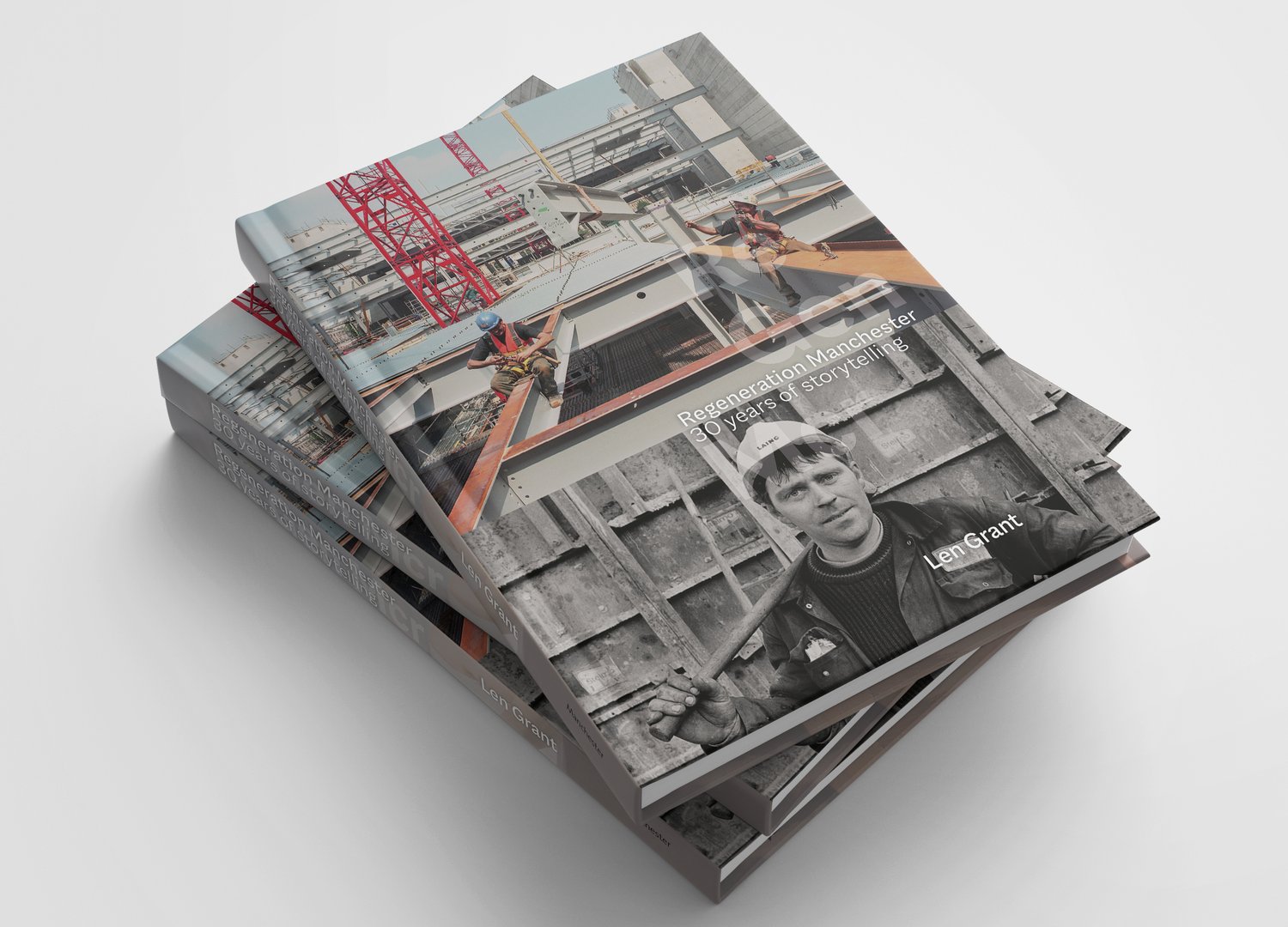 The back cover blurbs says it all:
'For 30 years Len Grant has documented the changing face of Manchester and Salford. Through his photography, writing and, most recently, his sketches, he's told stories of significant regeneration projects, from the construction of The Bridgewater Hall and The Lowry, to the beginnings of Mayfield's revival.
His extensive archive includes the neighbourhood renewal of Hulme, east Manchester and the creation of New Islington. HIs diverse storytelling extends from showcasing the heroic to giving voice to the most vulnerable.
In over 25 books and exhibitions, Len has told the story of a city shrugging off its industrial past and embracing an industrious future. Now, in Regeneration Manchester, he brings it all together in one volume. This is his story of three decades of creativity.'
Pre-order now.
The book will be published early November 2020.
If you'd like me to sign the book, specify to whom on your order.
Regeneration Manchester has been made possible by the support of over 250 backers who responded to my Kickstarter campaign in June 2020.
Please check out this video (originally on Kickstarter) which outlines the project.
https://vimeo.com/423971882
Also supported by Buttress, U+I, Urban Splash.