£

10.00
Mayfield Stories Sketchbook 1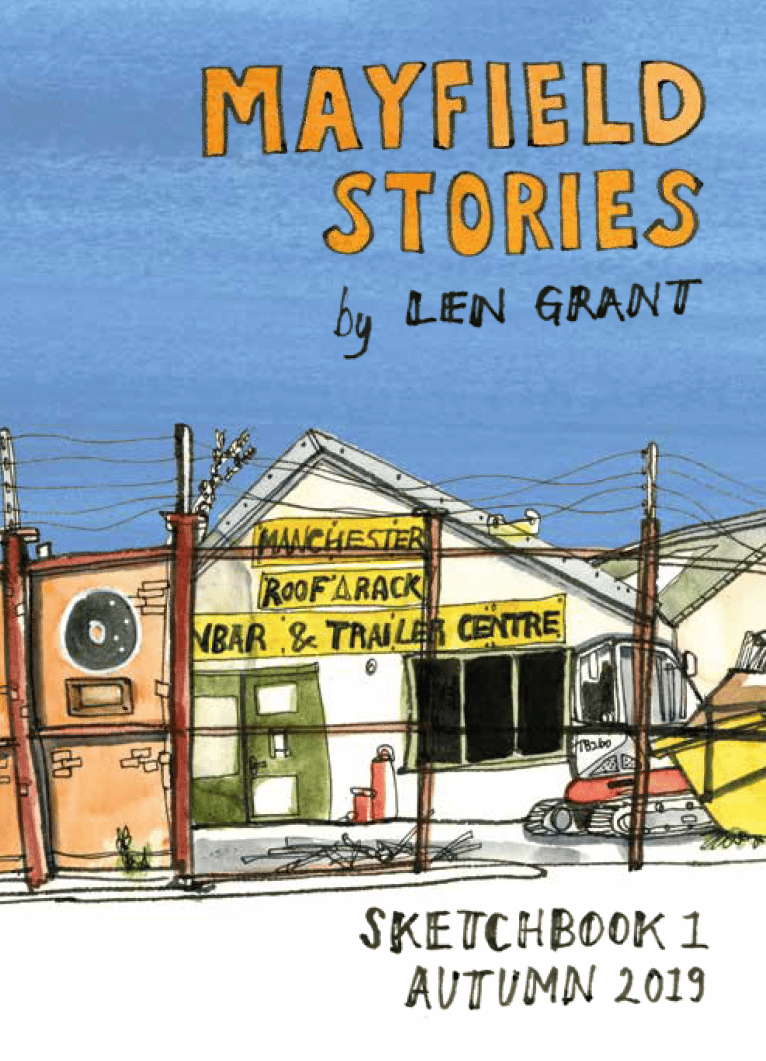 Including a derelict former railway station, a neglected
river and a dozen or more redundant industrial units,
Mayfield is Manchester's next big success story in
the making.
Fast forward 10 years and a new 6.5-acre public park
will be the centrepiece of a £1bn mixed-use community
including apartments, offices, retail and leisure
opportunities.
As the demolition workers move in and planning
applications are submitted, sketcher and writer
Len Grant grabs his pen and watercolours to tell the
Mayfield story from the ground up.
The Mayfield Stories Sketchbook is softback, 104 pages, 174mm x 126 mm (bigger than A6 but smaller than A5)
All proceeds from book sales are invested in Mayfield's community activities.